GlobalStar is a 20+ year veteran Infor Alliance and Delivery Partner. We were once asked by a customer, "Why should I choose GlobalStar over someone else, what makes you so different?" Our answer was simple ... "We are more experienced and we cost less."
GlobalStar has worked with 100's of customers across North America, from California to Canada... Below are just a few testimonials from the 100's we're proud to pull from.
---

"You and the company you work for have been first class and without a flaw would not be human... we are all thrilled with the outcome as well as the process that brought us to this point... great folks all around - thank you very much for being a part of this success story! Thanks for being as good as you promised!!"
Mary Bednar, CFO
Milton S. Hershey Medical Center
PennState College of Medicine
We have had the privilege of working with one of GlobalStar's consultants, Tom, in the capacity of Project Director for our Business Systems Implementation at St. Michael's Hospital in Toronto. Tom was responsible for the implementation of Infor 10 which included Enterprise Financial Management, Human Capital Management, Global Human Resources, Supply Chain Management, along with their underlying modules and Infor Workforce Management Time and Attendance. Tom also oversaw all peripheral activities, managed the daily relationship...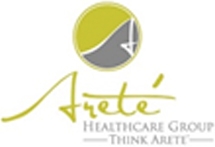 "I know it is not lost on anyone that my expectations of consultants is extremely high. I want to acknowledge your team. I have never worked with a harder working, more competent group of consultants. Their commitment , drive and earnest desire to exceed customer expectations is unparalleled. My thanks to Luke, Chris, Jerry and Tony for all they do at CCHHS. I am grateful to have you as a partner and such talented team to work with.
I Patricia A. Cregg, RN
President and CEO
Arete' Healthcare Group, LLC

"I wanted to take a moment and recognize the outstanding job that your Senior Lawson HR/PR Implementation Manager/Consultant has done on the Mercy project. His knowledge of the payroll process is outstanding. He has a great rapport with the end users making everyone feel comfortable as they navigate through the "new" system. He has definitely been one of the key players on the implementation team and I consider him my go-to guy for all things Lawson." In my opinion you have a true "Ace" on your staff.
Shawn Berry
Sisters of Mercy Health System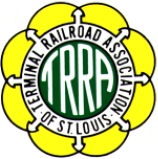 Terminal Railroad Association of St. Louis: "I just wanted to take this opportunity to compliment your staff of consultants on a job well done. We have been very pleased with their performance on our upgrade. They were very pleasant to work with and did a very thorough job.
They made the upgrade a very smooth, painless transition for us. We are now live, with no major issues to report. We are happy that we chose to go with GlobalStar Consulting."
Carolyn Wesselmann
Senior Director - Accounting
Terminal Railroad Association of St. Louis